By Alex Brantl, BACH 2017 Summer Intern from Hamilton College
In 2016 the city of Boston became a participating jurisdiction of the Government Alliance on Racial Equity (GARE) network, joining the growing number of local and regional government jurisdictions across the country. This was announced by Mayor Walsh, shortly after the Racial Justice and Equity Summit in May of 2016 to which BACH provided staff support and financial support for scholarships for community residents.
GARE is a national membership network that works to advance racial equity within and through government. Since the program's launch in 2014, GARE's governmental jurisdictions are making the commitment to achieve racial equity using the power and influence of their own institutions. Participating jurisdictions work collaboratively to share best practices and strategies for advancing racial equity in government, while gaining support and resources from the GARE administration in order to do so.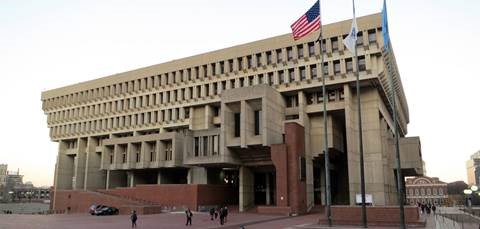 When a city's government joins the GARE network as a participating jurisdiction, it makes a commitment to advance racial equity across all functions and staff. When current day inequities between people of color and their white counterparts in access to housing, education, employment, justice, and our systems and institutions remain deeply racialized, the task of advancing racial equity is imperative. GARE encourages its participating jurisdictions to do four things to prioritize achieving racial equity. Jurisdictions should work to normalize conversations about structural and institutional racism by creating shared definitions and frameworks for understanding such phenomena. Furthermore, jurisdictions should organize their departments by creating teams to advance racial equity. Jurisdictions should also apply a racial equity toolkit to their policy and decision making to ensure an understanding of the impact that changes in policy and decisions could have on community members. Lastly, jurisdictions must envision how they can advance racial equity and engage community members in doing so.
By joining the GARE network, the Office of Mayor Martin J. Walsh made a timely and critical pledge to work to advance racial equity in government. Over 28% of Boston residents are foreign born and 54% of Boston residents are people of color. In order to create a safe and healthy city where all its residents have opportunities for employment, housing, education, and healthcare, the Mayor's office must strive to uphold the practices that GARE sets forth. The office of Resilience and Racial Equity, led by Dr. Atyia Martin, recently released the Boston Resilience Plan, which highlights many of these issues.
Changing institutions and systems is a long, bureaucratic process, and one in which it is hard to see tangible success. Furthermore, Boston has only been a member of GARE for a year. In this past year, have Boston residents seen any changes in the structures of Boston governance? Have residents been made aware of the strategies that the Mayor's office is putting forth to advance racial equity? And lastly, has the Boston government been held accountable to uphold the commitment it made when it became a jurisdiction in the GARE network? Residents of Boston should work to push Boston's government to actualize the values that the Mayor's office pledged to uphold by joining the GARE network. We would love to hear your thoughts about this and what BACH and others can do to help Boston's government make progress.  Please contact Jamiah Tappin at jtappin@hria.org with your thoughts.